Drivers scanned for viruses using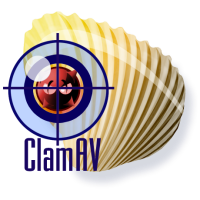 HP PSC 1315 driver download

It's pretty hard to find device so useful such as an All-In-One printer. This kind of device device (AIO) contains mainly three different devices: printer, scanner and photocopier, but it may have fax as well. Because of its functionalities All-In-One device is helpful for Home and Business users and it's no wonder why it is so popular on the market.
In 2009 Hewlett Packard (HP) introduced their all-in-one device named Hewlett Packard PSC 1315 All-in-One. Since this is one of the best selling AIO devices, we've decided to put it's drivers online. But before we do that, let say something about device itself.
PSC 1315 All-in-One Trivia
PSC 1315 All-in-One is well built, elegant and good looking product developed by Hewlett Packard. Its compact design takes up little desk space which makes it suitable for home or small business usage.
With the price less then $150, PSC 1315 All-in-One belongs to low-budget AIO devices but yet powerful enough to respond on requires of average user.
Print and copy speed of 17 pages per minute in black and 12 pages per minute in color (draft mode) and maximum color resolution of 4800 x 1200 dpi, make PSC 1315 All-in-One serious competitor of AIO devices in that price range. If you add to this and the fact that scanner has 600 x 2400 dpi optical resolution, up to 19,200 dpi enhanced and 32bit color, this device can be considered as one that offers the best price-quality ratio.
One of the major disadvantages of this device, especially for business users, is the lack of fax funcionality. Also, according to many user reviews, ink cartridges end fast. But that is common problem with almost all printers. Speaking of cartridges, PSC 1315 All-in-One uses HP 27 black inkjet print cartridge, 10ml ink volume (HP part no. C8727A) and HP 28 tri-color inkjet print cartridge, 8 ml ink volume (HP part no. C8728A).
We belive that there are many users that still have this useful device and, as promised, we have its drivers for you. Just click below and download the proper driver for Hewlett Packard PSC 1315 All-in-One depending on what OS you use.

Till next time,
Your Getdriversnow team.
ATI Technologies Inc., Video Adapters

Realtek, Network Adapters