Drivers scanned for viruses using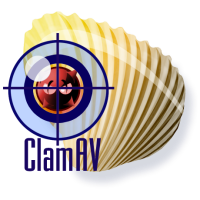 Creative Labs

Sound drivers are required to enhance the performance of the sound card or integrated audio chip on the motherboard of a computer. Without sound drivers, your system will not be able to produce sound of any kind.
Based in Singapore, Creative Labs is a worldwide leader in digital entertainment products. It manufactures the popular Sound Blaster soundboards and several other superior multimedia and personal digital entertainment products. The Sound blaster soundboard from Creative Labs is one of the topmost products in its class aimed at audiophiles.
Sound Blaster soundboard is manufactured using top of the range components and has some impressive specifications that include the best signal to noise ratio the company has ever achieved in its history. Sound Blaster is a must have product for an audiophile who want to get the finest sound quality from his/her system.
Creative Labs offers several types of Sound Blaster soundboards ideal for different configurations. These include Sound Blaster X-Fi Titanium Fatal1ty Champion, Professional, and Professional Audio PCI Express, Sound Blaster Live 5.1, X-Fi Titanium Series and several other high end-sound boards.
The Sound Blaster soundboards were the first to be equipped with the EMU10K1 processor and audio DSP with 2.44 million transistors, which was rated at 1000 MIPS. The processor was equipped with capabilities such as DirectSound hardware acceleration, a synthesizer with 64-voice MIDI sample of high-quality, EAX 1.0 and 2.0, and an integrated FX8010 DSP chip for digital audio effect.
The Sound Blaster Live cards were equipped with advanced features and performed better than previous.
Sound Blaster cards. The chip integration allows for better digital signal processing at every stage. The Sound Blaster Live 5.1 is better equipped to take advantage of the DirectSound feature offered by Microsoft.
The Sound Blaster Live 5.1 Package of drivers for Windows XP/2000 include the following-
· Live! DriverPack
· PlayCenter 3
· Recorder
· MiniDisc Center
· Remote Center
PlayCenter is a personal digital music center that gives you the ability to rip audio CDs. You can listen to digital music stored on your PC using the PlayCenter. It also enhances digital music with EAX (environmental audio extensions). Similarly, the Sound Blaster Live 5.1 drivers are essential to use the functions provided in the Sound Blaster soundboard.
Released in 2000, Creative Labs provided several updates for the Sound Blaster Live 5.1 soundboards. The Sound Blaster Live 5.1 driver update is only limited to Windows XP/2000 systems. Several driver sites offer a free download of Sound Blaster live 5.1 drivers and we are one of them. Simply check the links below and download the latest drivers.
ATI Technologies Inc., Video Adapters

Realtek, Network Adapters
Creative Labs, Sound Cards