Drivers scanned for viruses using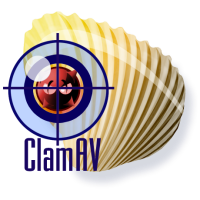 Trident

Established in 1987, Trident Microsystems is a leading manufacturer of innovative semiconductor solutions for set-top boxes and digital televisions. Several leading OEMs use a Trident VGA chipset in their add-in boards. The company has dedicated to capitalize on the transformation in today's living rooms, where consumers expect to access any content on their consumer electronic devices from any source and at any time. Today's consumer expects the complete immersive experience with very high quality digital content from every available source. Trident Microsystems aims to play a pivotal role in the realization of this modern dream.
Trident Microsystems has always been a leader when it comes to developing semiconductor solutions that is heart of digital entertainment products. Trident's innovative semiconductor technology is the primary factor behind spectacular 2D and 3D images, Internet-ready connectivity platforms, and surround-sound that are seen in superior digital entertainment products. Trident's technology enables consumers to enjoy HD TV shows, 2D and 3D movies, photos, 3D games, videos, and Internet content from different sources through their set-top boxes and on their TVs.
The company has also been instrumental in bringing 3D to the forefront. Trident Microsystems has brought the integrated 2D-to-3D converter to the connected TV platform, allowing consumers to surf the web directly from their televisions. The frame rate converter product, DTC system-on-chip solution, and Trident's Motion Estimation and Motion Compensation technology work in tandem to enhance the video quality of televisions. Some of the reputed customers of Trident Microsystems include LG, TCL, Motorola, Cisco, Samsung, Philips, Panasonic, Sharp, Logitech, and several other leading OEMs.
Trident's Blade3D was an ideal solution for gamers on a budget looking for 3D capabilities. The DImage9750 and 3DImage9850 were the first chips to have 3D accelerators for Windows. The Turbo version of the Blade 3D graphic chipset had GPU running at 135 MHZ, a 25 MHz increase from older generation GPUs. The 64-bitBlade T64 9970 had a dual-pixel quad-textured engine with 32 MB memory and 64-bit datapath.
Trident's multi-disciplinary global team constantly works to improve product quality, curb manufacturing costs, and also maintain an uninterrupted supply of products. The company innovation strategy constantly works to develop manufacturing technologies that allow Trident Microsystems to accomplish a leadership role in the market. Driven by the strategy of providing low cost solutions, Trident Microsystems was a major contributor to the sub-$1000 PC campaign from video manufacturers.
Despite their low cost options for GPU, Trident's products have a high quality frame rate that is on par with that of its competitors. Impressed by Trident's low- cost performing GPU design, VIA chose Trident GPU to create the integrated video core for their low-cost MPV4 chipset.
ATI Technologies Inc., Video Adapters

Realtek, Network Adapters