Drivers scanned for viruses using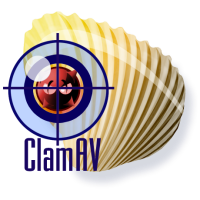 SiS Corporation

SiS Corporation, which stands for Silicon Integrated Systems, is based in Taiwan. Founded in 1987, SiS Corporation manufactures motherboard chipsets, graphic chipsets, and several other PC components. Motherboards using SiS chipsets fitted with Intel, AMD, or Cyrix processors performed as well as the early Pentium systems at a lower price.
SiS Corporation has always positioned itself as a budget chipset producer. The company has managed to keep costs low via heavy integration of components in the chipset board. The mainboard chipsets included integrated video, which allowed PC manufacturers to build a system using fewer components such as a mainboard, a CPU, and system RAM.
SiS Corporation is a leading IC design company that has channeled all efforts in developing cutting-edge solutions to meet the needs of various applications in the digital era. SiS products are widely used in hi-tech consumer products such as HDTV, portable CE, touch, and tablet devices, Internet TV, and personal computers. Besides developing cutting edge products for the digital era, the company also dedicates its expertise and efforts in the development of greener and user-centric products that meet the needs of modern consumers.
SiS Corporation also develops cutting edge applications for the Android platform. In 2011, SiS Corporation announced the launch of SiS9561, the smart TV SoC solution for Android 2.2 and 10 touch finger solutions for Windows 7. SiS Corporation is known to have a strong policy of environment-friendly solutions, hygiene, and safety. The company has dedicated its research and development activities to develop green designs that allow for sustainable development and green business.
The SiS 6326 GPU was a very successful design and was integrated in several motherboards developed for the corporate market. Within one year of introduction, the company shipped around seven million units of 6326 GPU worldwide. The 6326 was a graphics card featuring a DVD decoder, a 64-bit 2D/3D graphics accelerator, a TV coder, and an AGP interface. The SiS 6326 was equipped with 4 MB or 8 MB of memory. However, the 6326 was not capable of running OpenGL application and games.
The 6326 became capable of supporting some OpenGL applications after a beta driver code named Java was specifically released to enhance the capability of the SiS 6326. The release of the driver also enabled the 6326 to support newer 3D applications. There was little or no support for Linux for SiS 6326. Users had the option of overclocking the SiS 6326 using a program named PowerStrip. However, a mere 5MHz overclocking of SiS 6326 also resulted in pixel failures on Windows systems.
ATI Technologies Inc., Video Adapters

Realtek, Network Adapters
SiS Corporation, Video Adapters
SiS Corporation, Video Adapters