Drivers scanned for viruses using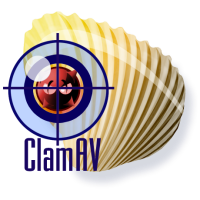 nVIDIA XP Unified driver
Basic information about the driver
There are many versions of Windows XP Unified Driver. Version 1.0, 1.05, 4.24, 4.27, 5.10. Before you find your version and decide to download it please make sure you read notes related to your version.
For example, in case of version 5.10 you have to have Windows XP SP 1 installed on your PC before you download Unified Driver Pack. If you do not have it, your PC won't be able to recognize USB 2.0. and if you want to use NVMixer you will have to install Direct X 9.0 or higher.
You should also turn off and Download Accelerator option prior to downloading drivers.
Virus Software should also be switched off while driver is downloading in order to prevent any configuration problems.
If you have red all the instructions, please go to our drivers download web page, search for your driver and download it.
Should you have any concerns regarding drivers download, please let us know.
Getdriversnow team.
ATI Technologies Inc., Video Adapters

Realtek, Network Adapters