Drivers scanned for viruses using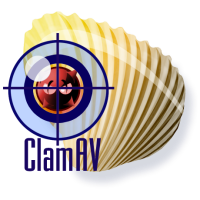 Netgear WG111 drivers download

Netgear WG111 is an ideal wireless network adapter for people who are always on the move. The Netgear WG111 is a USB wireless adapter that can deliver consistent and secure wireless connectivity to your laptop, desktop ensuring that are no dead spots or dropped connections. Equipped with advanced security features, the Netgear WG111 is the best way to share your broadband connection in a secure way. It comes in the form of USB plug n play device and installation is made simple by NETGEAR's Smart Wizard installation software.
Compatible OS:
• Windows 2000
• Windows XP
• Windows Vista

How to install drivers for Netgear WG111?
The device manufacturer provides a CD-ROM that contains drivers and applications to enjoy the functions presented by Netgear WG111. Your system will display a message that informs you about New Hardware connected and prompt you to install drivers to enable the device to function properly.
Insert the provided CD and follow the onscreen instructions to install the device drivers.

Steps to download and install Netgear WG111 drivers from Internet
If you do not have the Netgear WG111 driver CD, you can download the drivers from our website. The driver is offered in the form of a zip file. All you need to do is unzip the file and click on the executable set up to initiate installation of Netgear WG111 drivers.

Steps to update Netgear WG111 drivers
NETGEAR has updated the WG111 drivers several times for Windows releases, including the Windows Vista OS. You need to download the latest update file for your WG111 from the links below.
1. Click on Start-> Programs->WG111T utility
2. Click on "Uninstall" and "Next" to uninstall the device
3. Hover the mouse pointer over the "Safely remove the hardware" option
4. Click on "Stop" and remove the Netgear WG111 device from the USB port when system displays "Safe to remove hardware"
5. Download the latest driver update file provided on our website
6. Click on the downloaded executable file
7. Accept the licensing terms and Click on "Next" to begin the installation process
8. Connect the Netgear WG111 wireless adapter to the USB port
9. Click on "Next" to start the configuration process
10. Select the country of residence and click on "Agree"
11. Select the wireless management software used prior uninstallation
12. If you used "NETGEAR Smart Wizard", you can locate the user profile used prior to the uninstallation
13. Click on "Next" to save the user profile
ATI Technologies Inc., Video Adapters

Realtek, Network Adapters