Drivers scanned for viruses using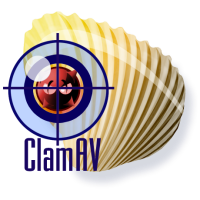 Realtek RTL8139C PCI Fast Ethernet NIC driver

Realtek Network controllers are popular with various OEMs and motherboard manufacturing companies. The RTL8139 is one of the favorite and low cost Ethernet chips used by several motherboard manufacturers. The RTL8139 represents a family of Network Adapters manufactured by Realtek. The RTL8139 is also known as Realtek RTL8139 Fast Ethernet 10/100M Adapter.

Features of RTL8139C:
• Single Chip - Yes
• Speed - 10/100 Mbit/s
• Ports - 1x RJ45
• PCI Compliance - 2.2
• Bus Type - PCI
• Wake on LAN - Yes (magic packet, wakeup frame)
• Multicast support - Yes
• Promiscuous Mode - Yes
To enjoy high speed Ethernet provided by RTL8139C chip, you need to install appropriate drivers for its functioning. The drivers for RTL8139C are included in the driver CD provided by the motherboard manufacturer. You can also download the Ethernet controller drivers directly from our website. All you need to do is check the link below and download the latest driver.

How to download and install RTL8139C drivers?
The Realtek RTL8139C PCI Fast Ethernet NIC drivers are specific to the operating system, so you will be required to download drivers compatible with the operating system installed on your system. You can find RTL8139 drivers for the following operating systems-
• Windows XP
• Windows XP-64 bit
• Windows Vista
• Windows Vista-64 bit
• Windows 98
• Windows ME
• Windows 98 SE
• Windows NT
• Windows 2000
The drivers for RTL8139C are provided in a zip file. You will have to unzip the download file. Click on the on the installation setup file and follow the onscreen instructions to install drivers for RTL8139C Ethernet controller.

How to install Realtek RTL8139C PCI Fast Ethernet NIC driver from motherboard driver CD?
The menu on the driver CD list different drivers stored in the CD. You will be prompted to select the type of drivers you want to install. Select the installation option that mentions the Ethernet controller's drivers and follow the onscreen instructions. The driver CD is equipped with programs that identify the operating system and install compatible drivers for RTL8139C PCI Ethernet controller.
ATI Technologies Inc., Video Adapters

Realtek, Network Adapters